Participation Physical (Physical Education Class and Athletics)
A Participation Physical Form must be on file with the school nurse by the start of the school year. All 9th graders are required to submit a physical. You can upload your physical form when you complete your online enrollment or email it to our school nurse, Lucy Bruce-Whitaker. If your child plans on participating in summer workouts for any sport or club, a physical must be completed and on file with the school nurse and our Athletic Director, before the first day of activities.
Immunizations
1. The immunization section of the physical exam must include the month/day/year of each immunization.
2. The immunization section of the physical exam is required to be signed by a health care provider.
3. A computer-generated list of immunizations requires a health care provider's signature.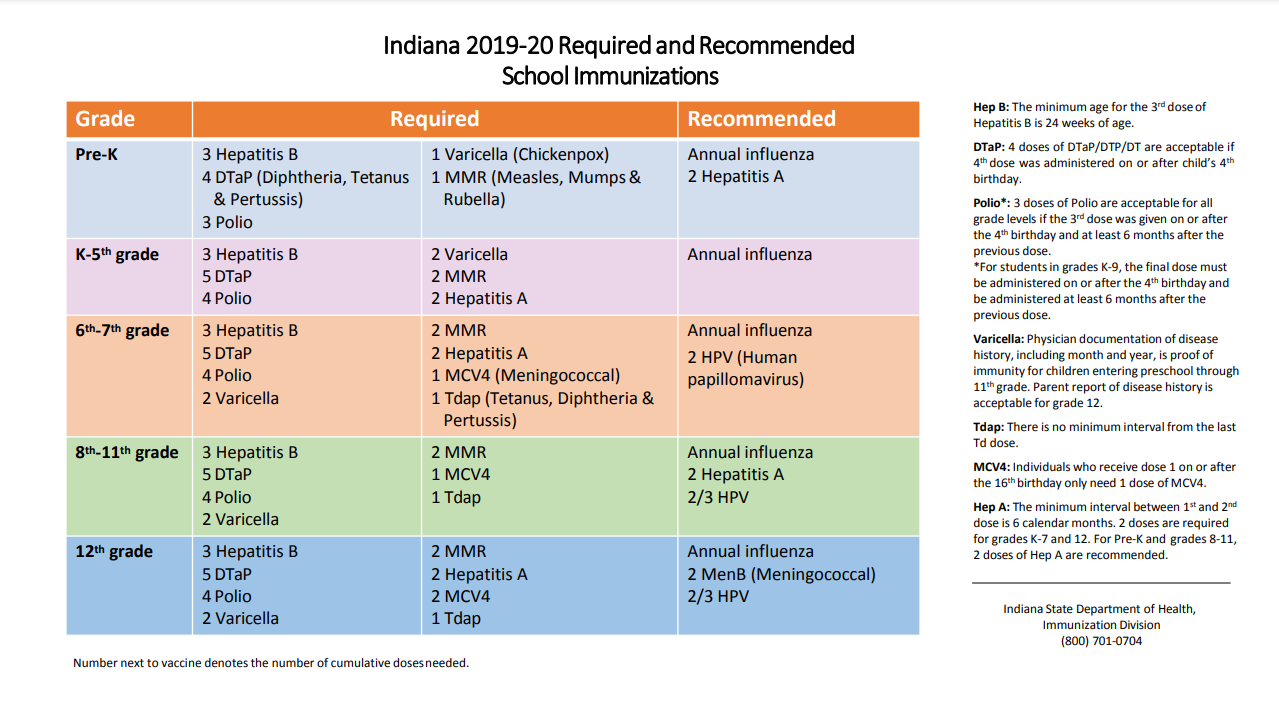 Religious Objections
Parents who are requesting a religious exemption for immunizations or examinations must complete the Indiana Certificate of Religious Exemption Form.
Medical Exemptions
Statements from physicians, indicating an immunization is medically contraindicated and predisposes the student to a potential health risk if vaccinated, should be attached to the physical form. Prescription and Over Counter Medications that are taken at school require an order from a physician and written parental consent.