Why Choose Andrean?
Andrean High School offers a Catholic faith-centered, mission-driven college preparatory experience. We seek to provide students with a moral and intellectual foundation that they may use as a guide in their lives beyond Andrean.
Small classroom sizes provide students with the personal attention needed for their education and formation. We strive to help students discover their God-given talents: academically, personally, socially, and spiritually.
Faith formation and discipleship are at the core of Andrean's mission. As a Catholic, Diocesan, private institution, students from all backgrounds and religious traditions are welcome.
Want to know more, Attend an Admissions Event, or take the Entrance Exam? Request information!
Admissions Events / Placement Exam RSVP Form

Fill out the above form if you are interested in attending an Admissions event or if your student needs to take our placement exam.
Request AHS Information

Use this form if you are interested in general information regarding Andrean. Our Director of Admissions will reach out to you soon!
Request AHS Transportation Information

Fill this form out if you are interested in before-school transportation.
Gary Diocesan Strategic Plan

Founded in 1959 in the Catholic Diocese of Gary, Andrean is committed to providing a faith-based college preparatory experience, laying moral and intellectual foundations that guide students throughout their lives. We remain forever faithful to our school's founding mission – guiding 59ers so they can transform the world in positive prophetic ways through faith, learning, leadership, and service. We would love for you to join the Andrean family.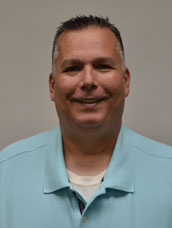 James Nohos
Director of Admissions