Office hours: 7:15am - 1:00pm ( school days)
The Food Service Office provides students and staff with well-balanced, nutritional, great-tasting meals daily. Families can now pre-pay via FACTS SIS (Family Portal) for school lunch. To add funds to your student's lunch account, log into Family Portal, click the Financial Tab, and add funds to your Pre-Pay Account.
If you have any questions regarding lunch payments, please contact us via phone or email.
Sun

day

Mon

day

Tue

sday

Wed

nesday

Thu

rsday

Fri

day

Sat

urday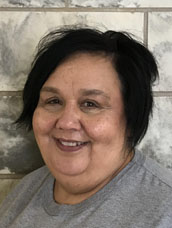 Martha Germonprez
Food Service Director