Tour Europe - a message from Mrs. DeMass
We are excited to announce that our Spring Break Europe tours are back starting in 2023! Spring Break 2023 will include the Swiss Alps, the Italian and French Riviera, and Barcelona!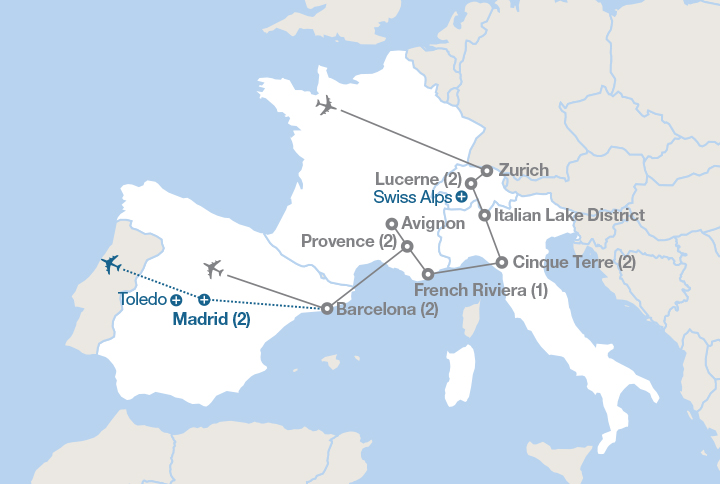 This trip includes Zurich, hiking in the Alps, Italian Lakes, Monaco, and beautiful, sunny, Barcelona Spain. The 12 days will be filled with amazing scenery, incredible cuisine, a variety of climates, and unique experiences. This adventure will be limited to the first 30 students that sign up. I am announcing this very early to give families more affordable monthly payments. If you are interested in joining Mrs. DeMass and Mr. O'Neill on this trip, please follow the link below to sign up (the date on the link will say April 6, 2023, but that could change when we know our exact Spring Break dates).
We will be having a meeting during the first week of May 2022 to answer questions, feel free to email me at: mdemass@andreanhs.com. Again, the first 30 students to register are guaranteed a spot!
You can enroll for this trip here
Departure Date: Thursday, April 6, 2023*
Return Date: Sunday, April 16, 2023*
Contact: Margaret DeMass - mdemass@andreanhs.com
* Dates depending on 2023 Spring break schedule
Photos from previous trips